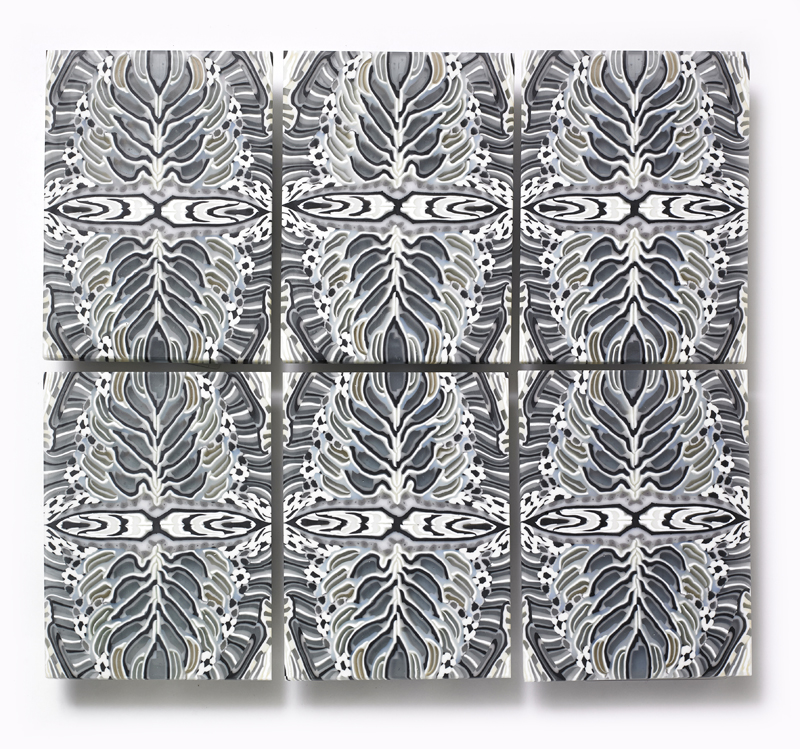 Instructor: Martie Negri
Since ancient times pattern has been a fundamental element in art making. Our pleasure in viewing art is a result of recognizing the artists use of patterns imposed in a work which resonates with our own experience. Creating pattern is a very personal and an often unconscious means of expressing our true nature in the art we create.
In this class we will explore methods of creating complex pattern elements which can be combined in an infinite array of possibilities to create your own unique pattern bars. As in the Rorschach we will be working in a restricted color palette, shades of white and blacks, to achieve contrasting forms which will make our exploration easier to understand.
I will be arriving at class with a complex pattern bar which we will analyze, cut apart and fuse into a finished tile to assist our learning. You will learn coldworking skills and assembly techniques which will be a foundation for pattern bar techniques. You will go home with a tile piece made from the pattern bar I bring to class as an example of our work together along with various glass elements which you may take home and fuse to create your own unique pattern bar.
Register before February 1 to receive Early Bird rates!
https://www.pittsburghglasscenter.org/classes/pattern-recognition-demystifying-complex-pattern-bars
Pin It