This is recent series of vessels inspired by several art movements of the past. One influence is the Dutch Still Life masters. The design elements used in this series were rendered in glass murrine interpreted from prints of the 17th Century paintings. These art works which were commissioned by wealthy merchants and traders during a period of wild speculation in flowers as a commodity. This speculation reached its' peak in February 1637, then suddenly collapsed. Sound Familiar?
It struck me how the world today is in a similar period of expansion, speculation and redefinition. Historically, transformative artistic movements follow economic upheaval.
Another source of inspiration is the Bloomsbury group. A unique set of artists and writers and aesthetics who lived in the early 1900's in an area of London well known for its garden squares. I have long admired the paintings of Dora Carrington and Vanessa Bell and the aesthetic concepts of Clive Bell, members of the Bloomsbury group, whose complicated and intertwined lives spoke to a set of aesthetic concepts and sought to diminish the distinction between decorative arts and fine arts. The distinction between the decorative and fine arts still remains relevant today.
Lastly, the ideas of the Pattern and Decoration movement, sometimes referred to as P&D, of the 1970-1980's which challenged a prevailing western-oriented cultural concept that dismissed decorative arts as trivial. This series of work celebrates the use of color and pattern as essential elements. Color and pattern are fundamental to art making and I believe are essential to the art making process. As our world draws closers together and bridges of communication are formed it's imperative that we embrace a cross cultural appreciation for the diversity in our aesthetics. This work celebrates intricate pattern and rich use of color which are emotionally expressive and deeply bound in the spiritual practice of art making. In my work the garden metaphorically embraces the lushness of this new world.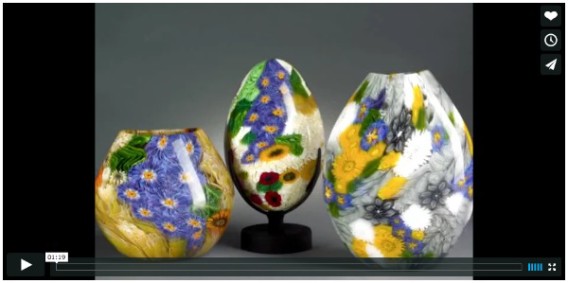 For more information please contact:
Sami Harawi
Mostly Glass Gallery
34 Hidden Ledge Rd
Englewood  NJ 07631
1.201.503.9522 fax
info@mostlyglass.com
mostlyglass.com
Pin It